South Lamar
Neighborhood Association

The first cleanup of our future neighborhood park on Del Curto Road was a terrific success, with 55 volunteers helping on the morning of Saturday, April 10, 2010 as part of the Keep Austin Beautiful Clean Sweep city wide event. In addition to collecting trash, volunteers mowed, cleared weeds, raked leaves, trimmed trees, collected fallen limbs, and performed general landscape maintenance. All told, some 55 volunteers helped with the cleanup. Alongside our neighbors, two visiting groups were instrumental in driving that success: Josco Products and Austin's Downtown Unity Circle.

We had a follow-up cleanup on Saturday, July 11, with the grounds getting mowed again and brush and debris left from the first cleanup being hauled away.
Take some time to take a look at the future park grounds, if you haven't already. I think you'll find that it's a beautiful spot. Thanks to our neighbors who helped with the cleanup, and we hope you'll join us for the next cleanup in the near future.

Here are some pictures from the April 10, 2010 cleanup: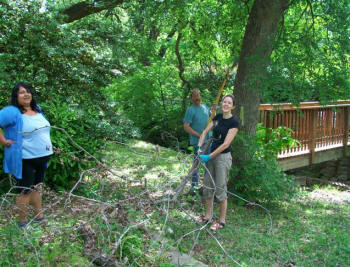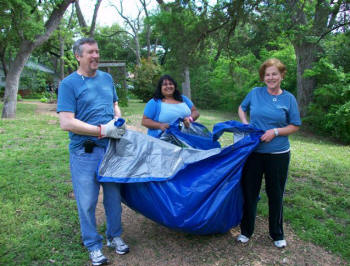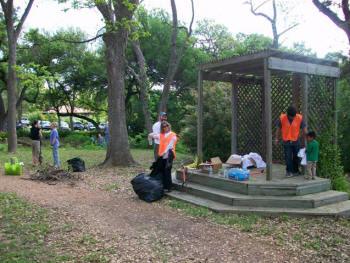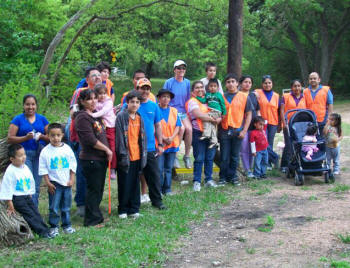 Del Curto trash cleanup, 4/3/04




December 2002 Meeting/Holiday Party



The 2002 officers pass the "torch"...
Independence Day 2002 Picnic







Musical entertainment was provided by The Good Seeds.
Pictures 'Round The 'Hood
Field on Thornton Road, Spring 2002
(now site of Thornton City Homes)